Live View allows you to see the display of all your active cameras. This section only, allows you to access multiple streams at once.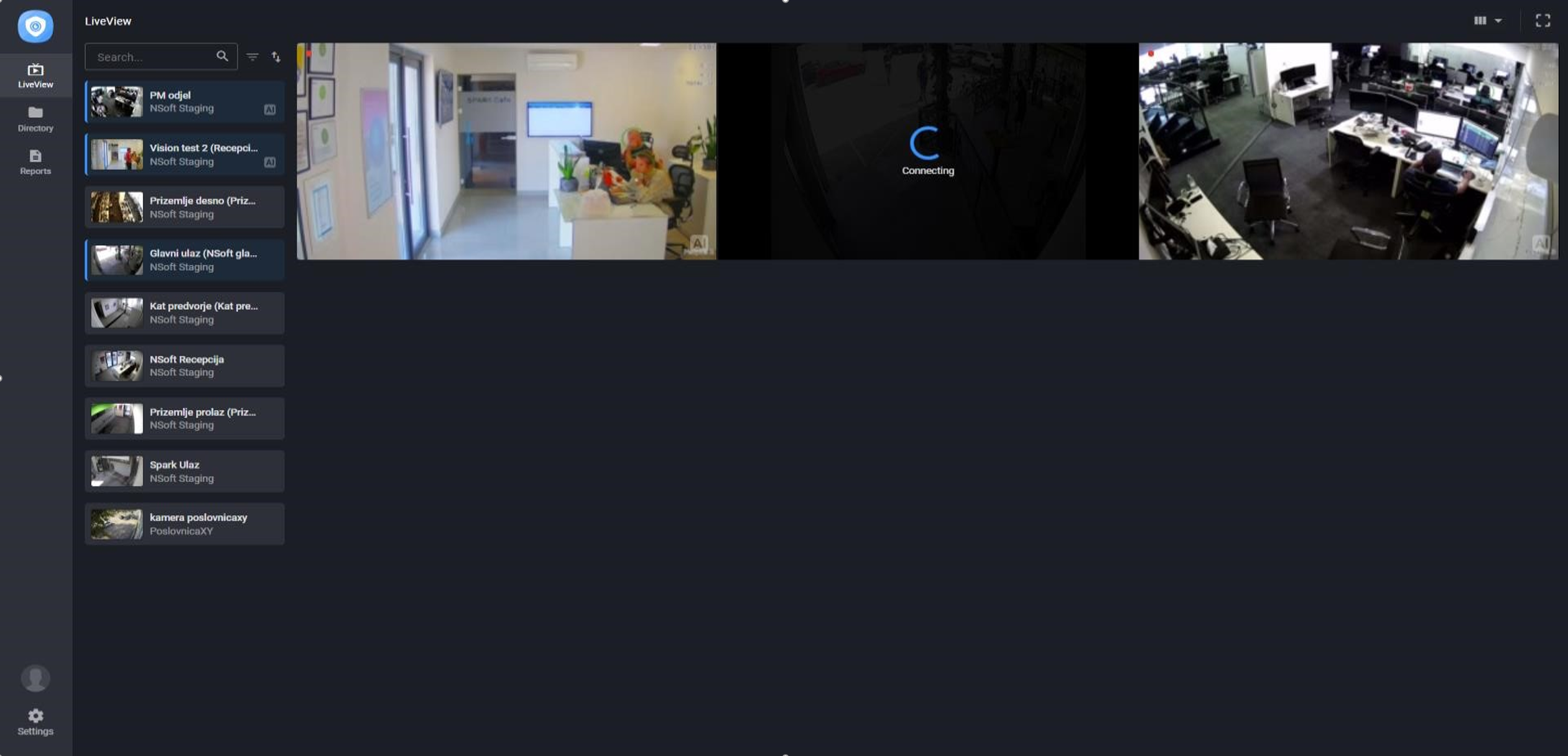 Figure 1 – Live View


To select a camera, you have to click the camera you want to display on the left side menu, and that camera will be displayed on the right side of the interface.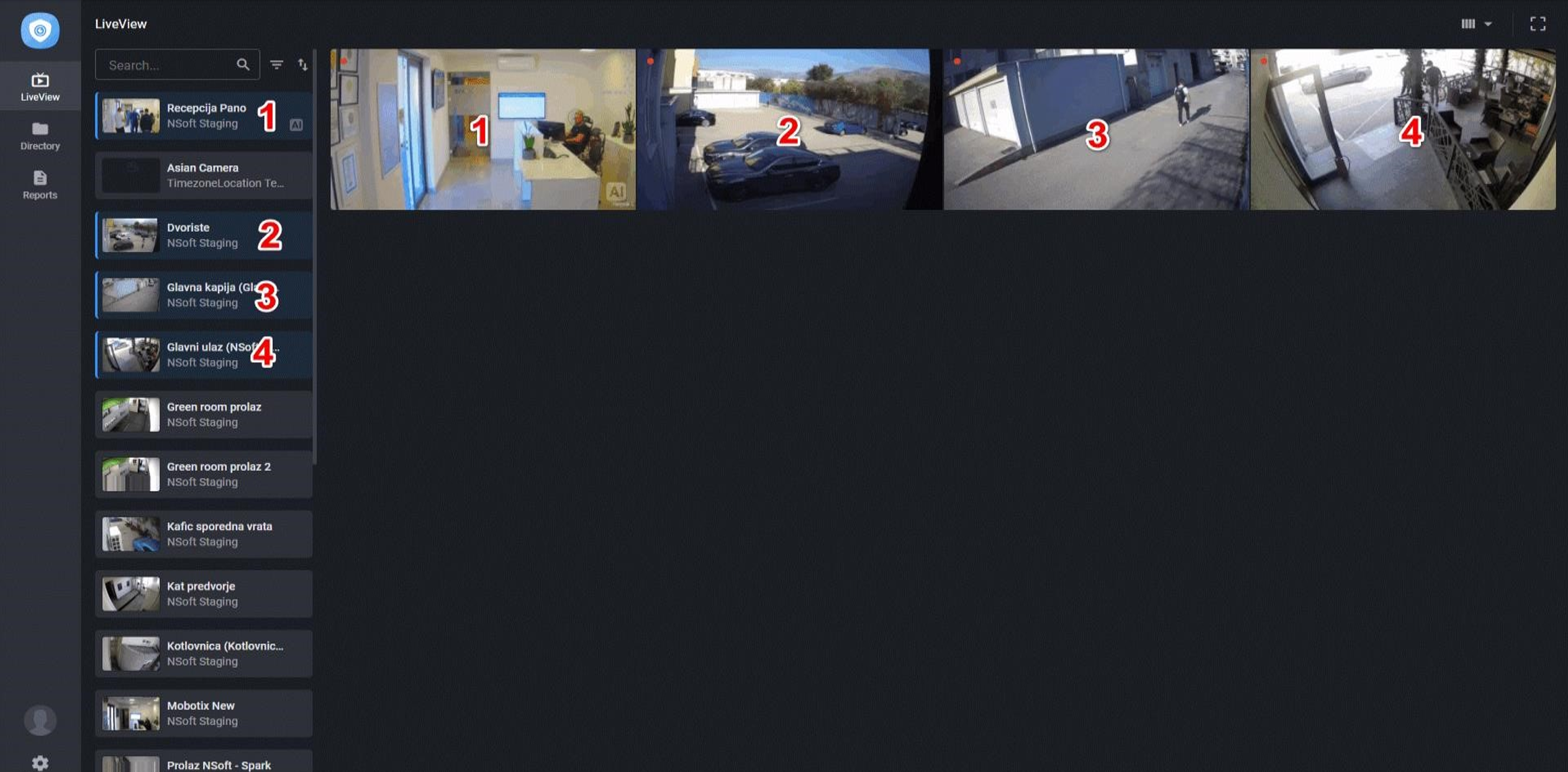 Figure 2 – Camera selection


Search and Filters

Cameras can be searched by writing the name of the camera in the search field

.
Right next to the search field you can filter cameras by location or label you created

Or change the display order according to the predefined parameters you select

.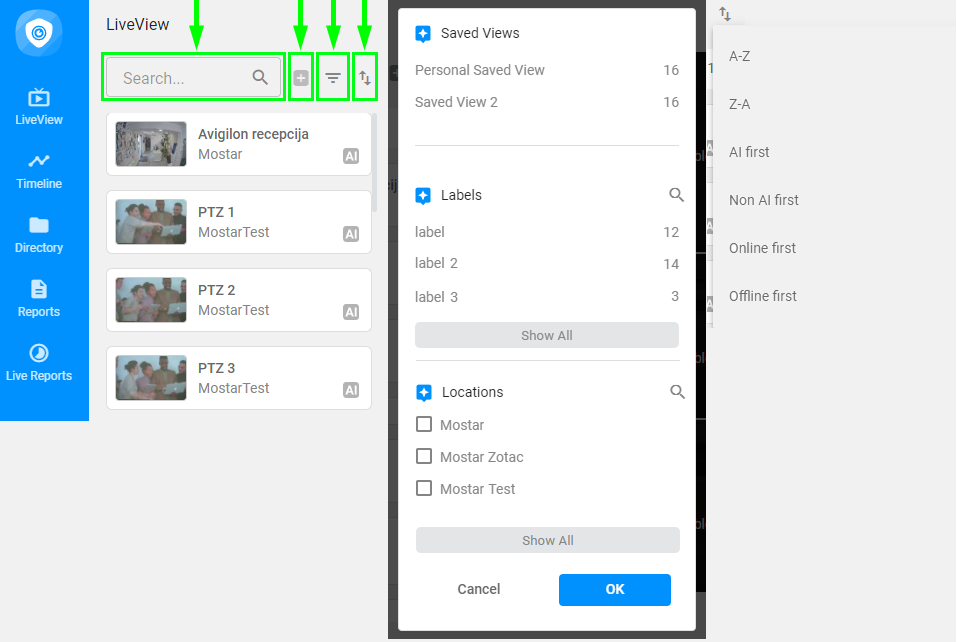 Figure 3 – Filters
On the camera list below the search bar, you can see which of the cameras have the AI Service activated. If a camera has AI Service activated, there will be an AI icon on the right side of the camera name.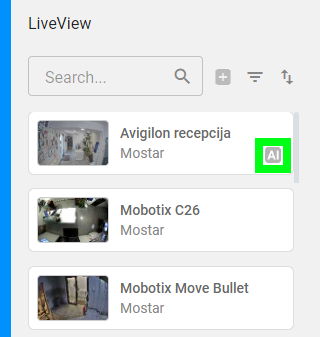 Figure 4 – AI service activated


In the top right corner of the Live View interface, you can do the following:
Change the number of columns in the Live view interface
Activate the full-screen mode of the Live View interface

Figure 5 – Number of columns and Fullscreen


Camera Display

When you hover over a camera display, you can do the following:
Click to open a Timeline of the camera
Expand the camera display (When expanded, you will have the Fullscreen option)
Remove the camera from the display.


Figure 6 – Camera display options
Saved Views in Live View
Saved views inside the Live View section are made with the purpose of the easier display of a wanted group of cameras. Learn more about the Saved Views here.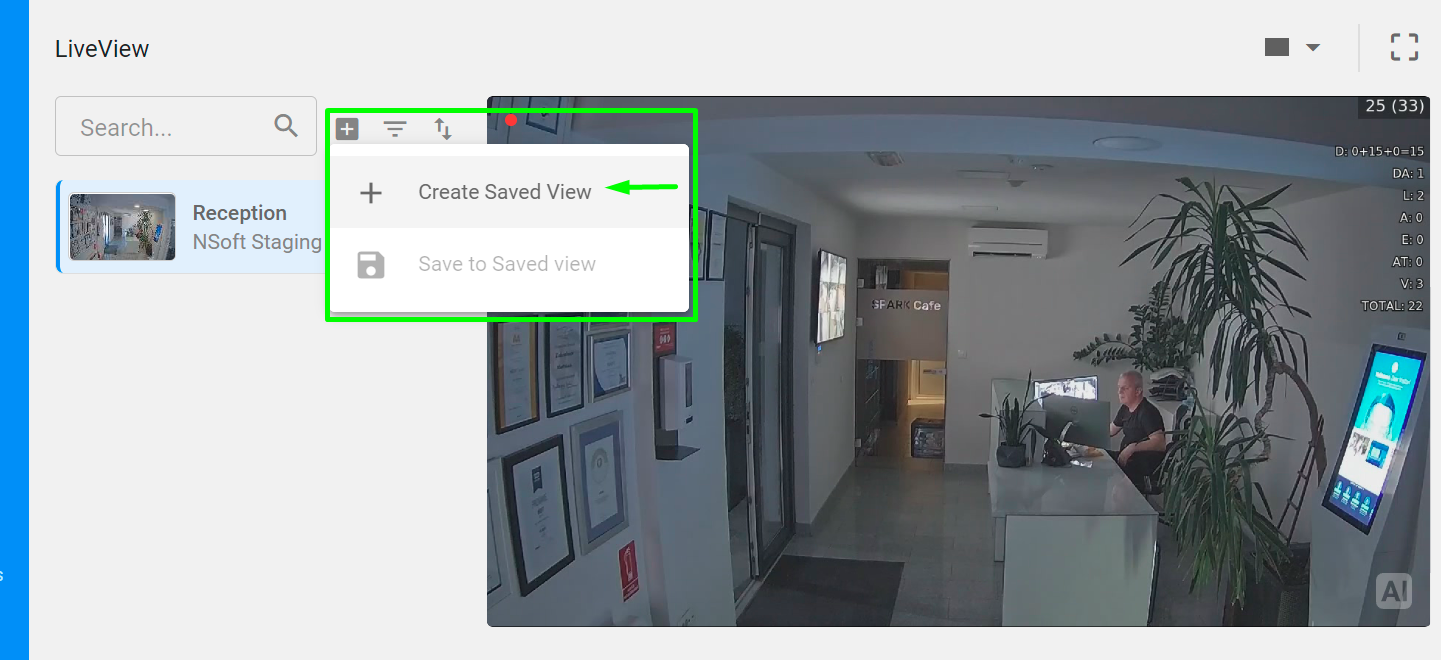 Figure 7 – Creating a Saved View