Live View is a key feature of NSoft Vision, letting you monitor all your active cameras. Only in this section, you can access multiple camera streams at once.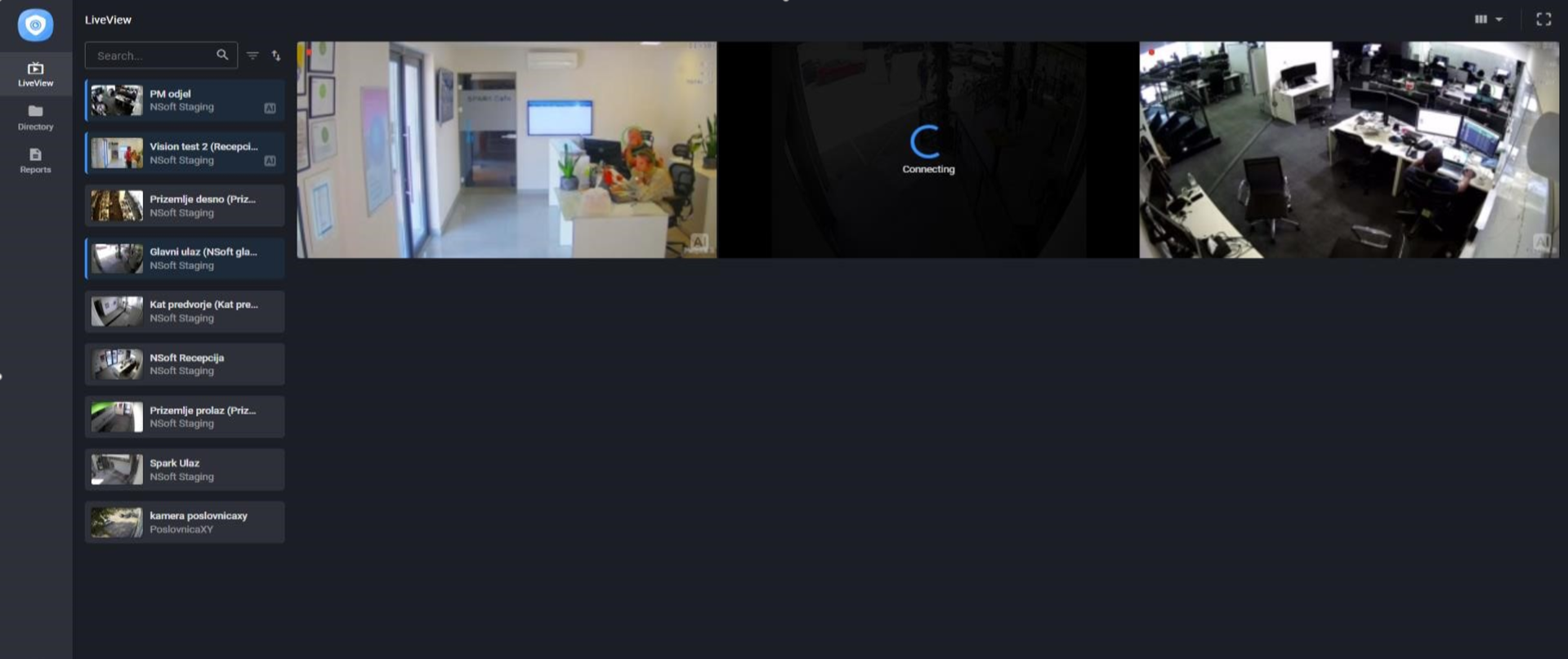 Figure 1 – Live View Interface in NSoft Vision
Selecting a camera: Your first step to live-monitoring
To select a camera, you have to click the camera you want to display on the left side menu, and that camera will be displayed on the right side of the interface.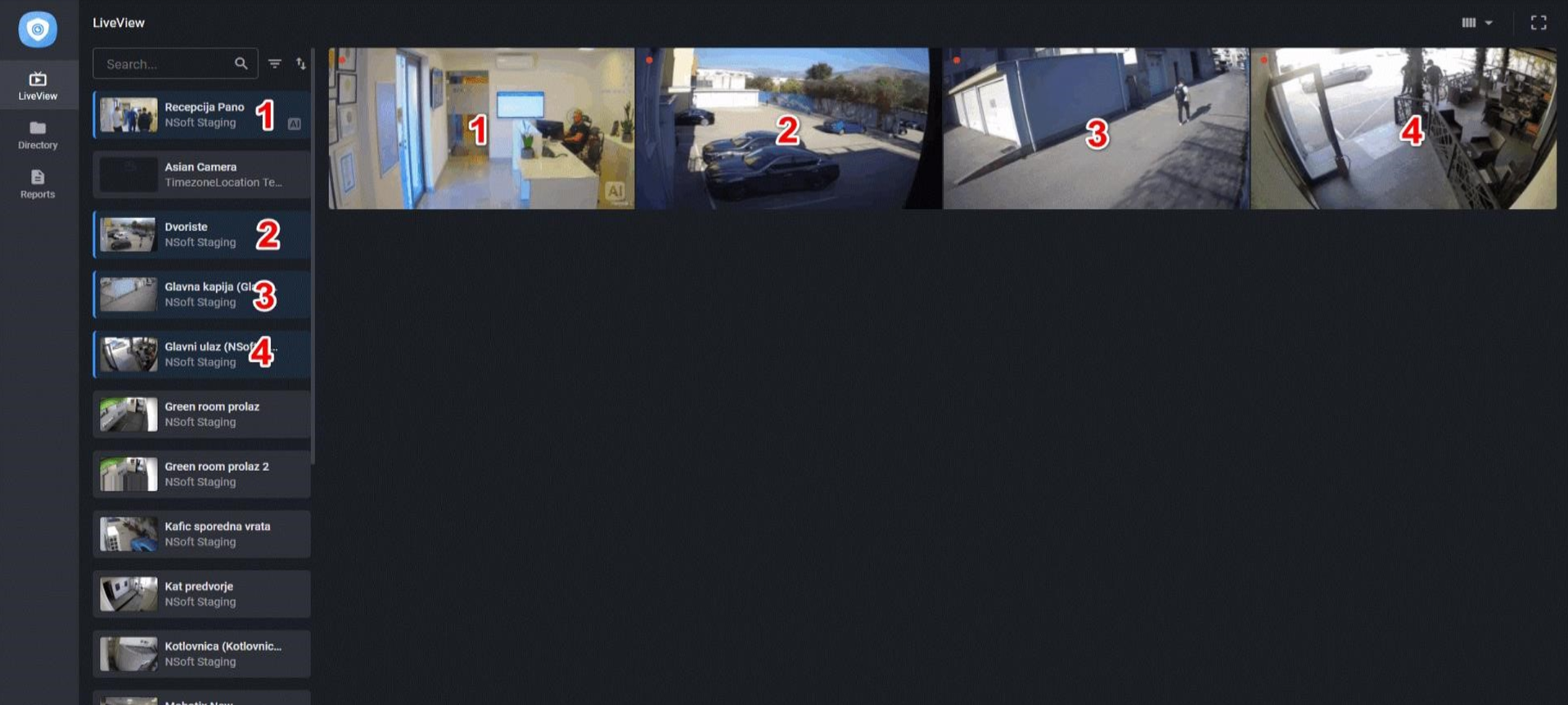 Figure 2 – Camera Selection in NSoft Vision

Search and Filters
In Live View, use the search field to locate a camera simply by typing its name. Next to the search field, there's an option to add specific cameras to a 'Saved View'. This allows for easy access during future logins. Additionally, Live View provides advanced filters, making it possible to find cameras by attributes such as saved views, location, or labels. The following symbols are associated with these actions:
Typing a camera name into the search field lets you quickly locate it.
Selected cameras can be added to your personal Saved View [+].
Our advanced filters let you search cameras by saved views, location, or labels.
You can also adjust the display order based on predefined parameters.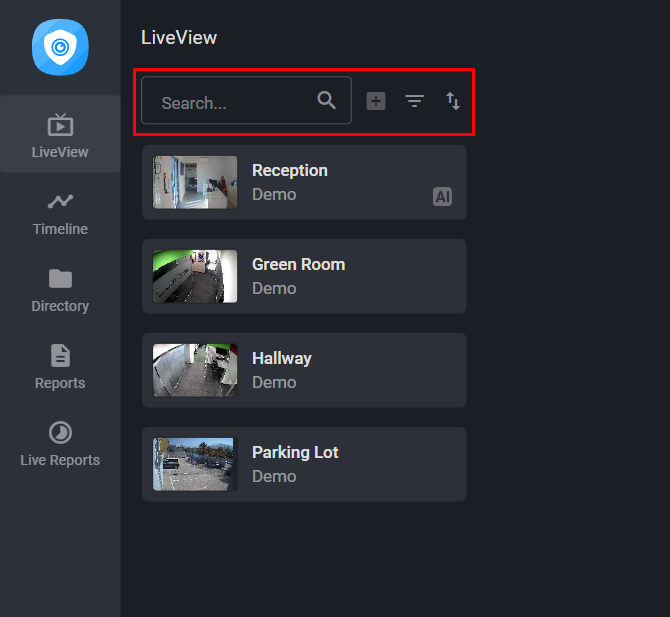 Figure 3 – Filters
AI Service indicator
On the camera list below the search bar, you can see which of the cameras have the AI Service activated. If a camera has AI Service activated, there will be an AI icon on the right side of the camera name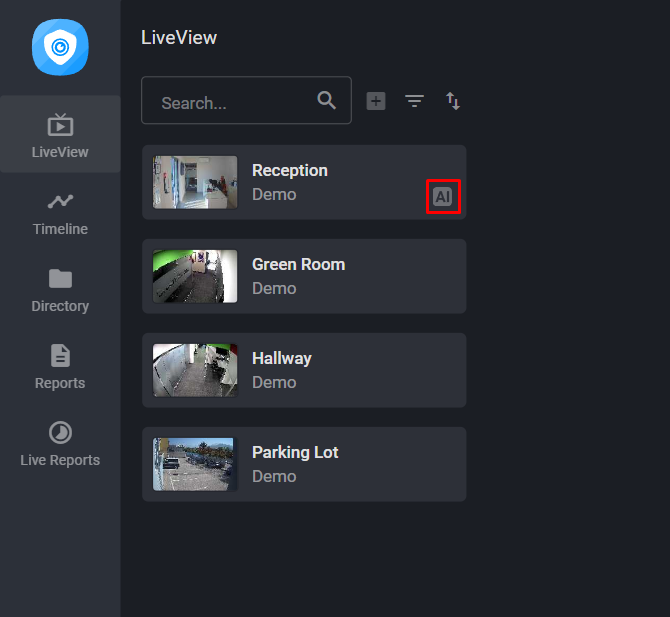 Figure 4 – AI service activated icon
Customizing your view
The Live View interface provides several customization options to enhance your monitoring experience. These options are located in the top right corner;
Adjust the number of columns
For better visibility, toggle full-screen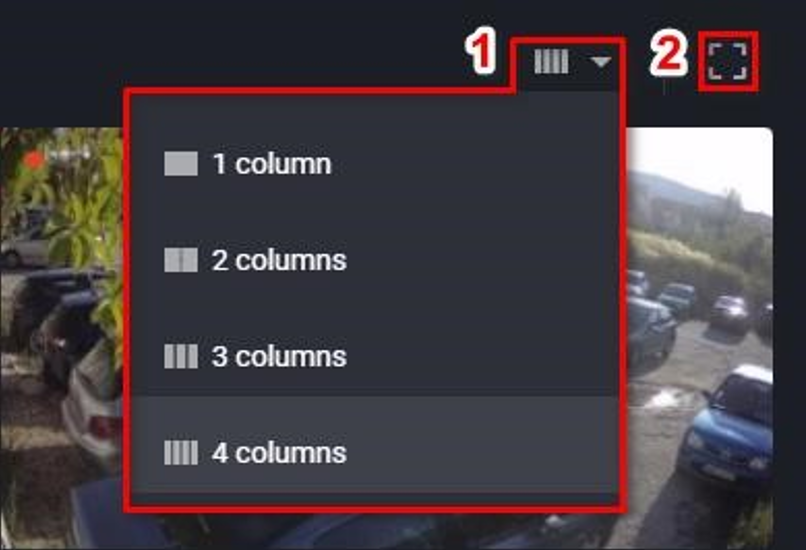 Figure 5 – Customizing View in Live View

Camera display options: More than just viewing
When you hover over a camera display, you can access more options:
Open a Timeline of the camera.
Expand the camera display.
Remove the camera from the display.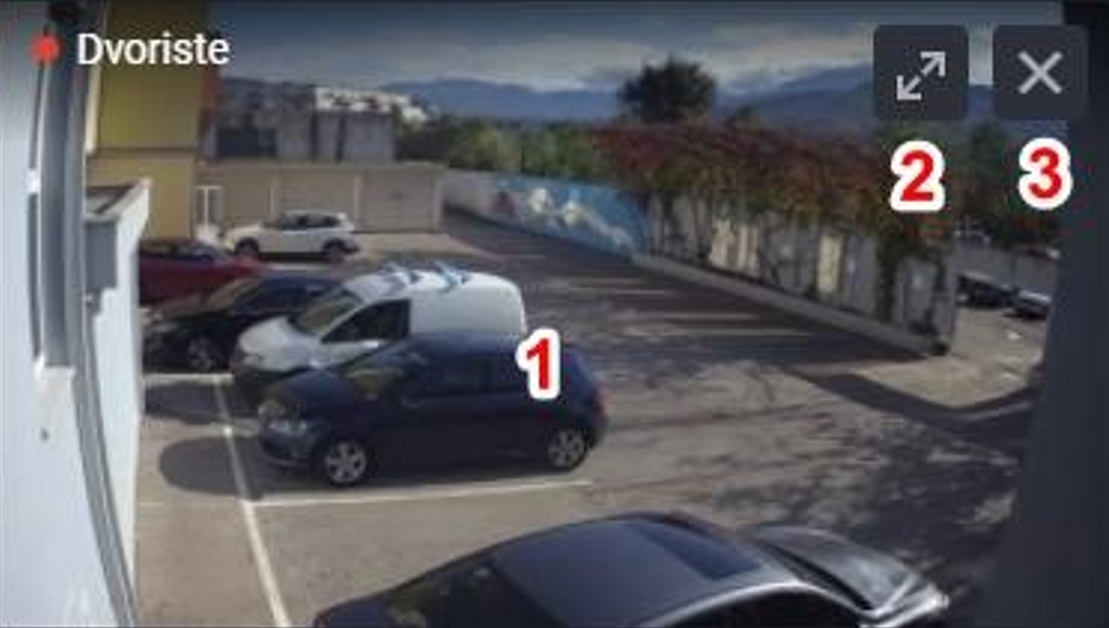 Figure 6 – Camera display options
Leveraging Saved Views in Live View
Saved views in the Live View section help you create personalized groups of cameras for easier monitoring. This feature is particularly useful for businesses with multiple locations or a large number of cameras. Learn more about the Saved Views here.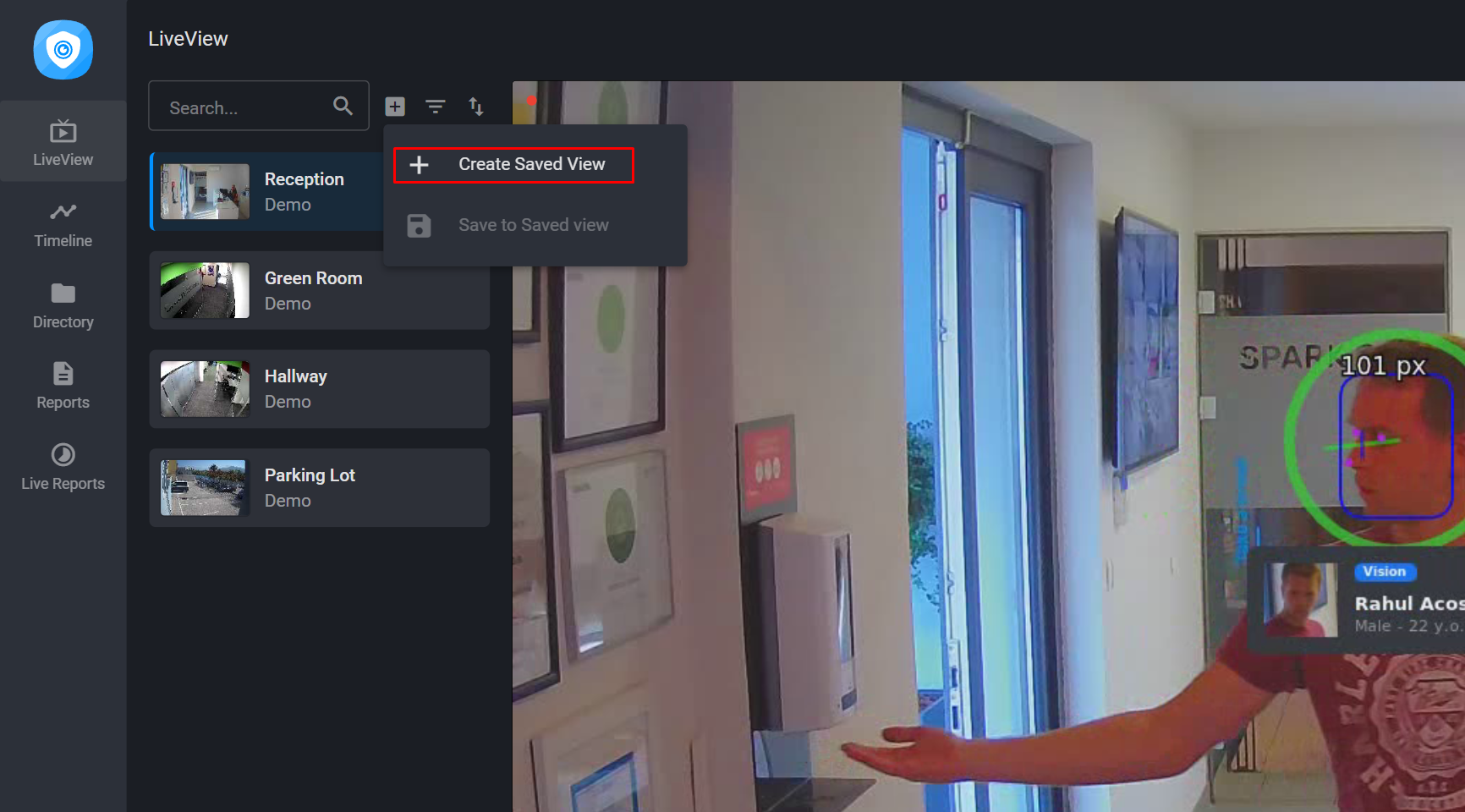 Figure 7 – Creating a Saved View in Live View