To add a new member, you will have to go through three steps (see Figure 1):
Add Members
Go to Control Panel, you can find it in the bottom right corner of the starting interface.
When Control Panel opens, go to the Members tab located in the navigation bar.
When the Members tab opens, click the "+" sign located in the bottom right corner.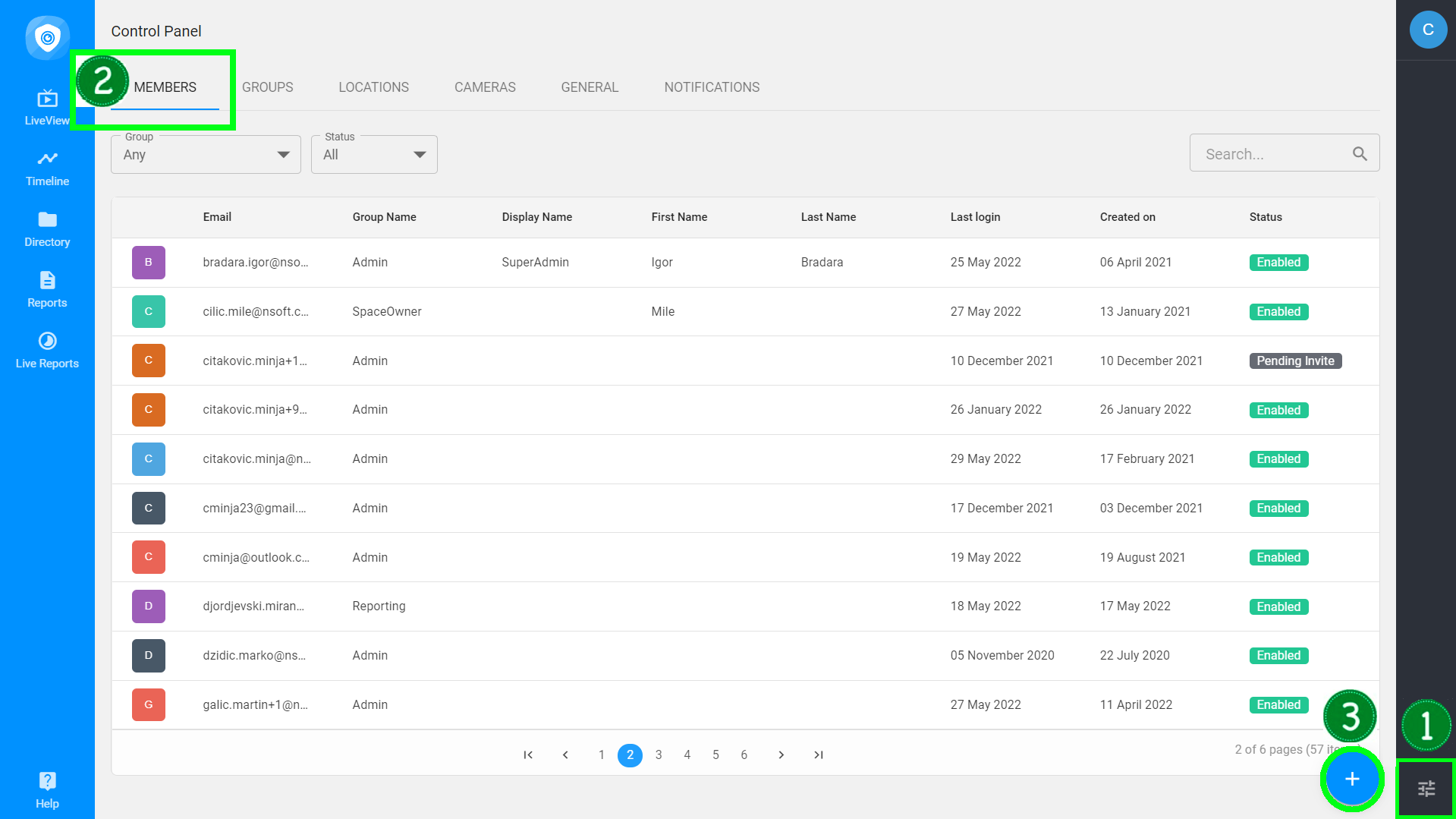 Figure 1 – Adding users

Insert the user's email address, choose the space for which you're adding the member, and choose the preferred role.
There are four system permission groups/roles (see Figure 2):
User - Has access to the interface, but not to the control panel.
Admin - Has full access to the control panel.
Reporting - Has limited access to the interface.
SpaceOwner - Has owner rights.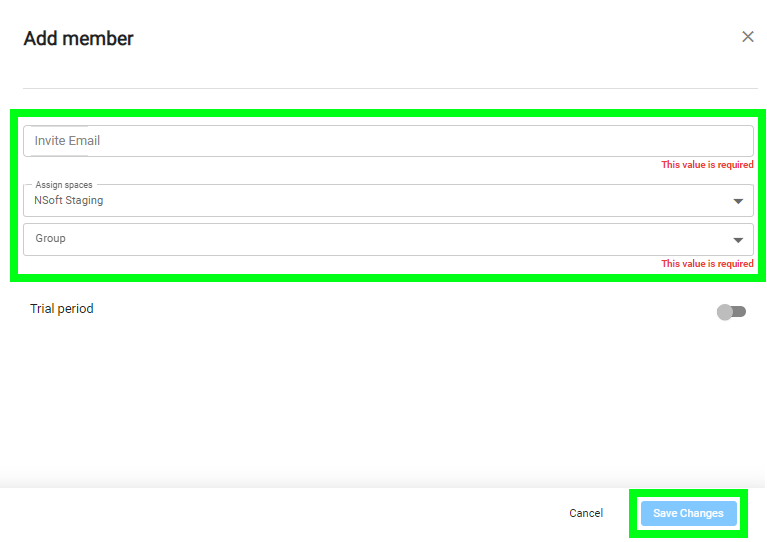 Figure 2 – Inviting a new user
Member that was added will receive an e-mail containing the "Accept Invite" link. he will have to click it to register (see Figure 3).
Figure 3 – Invite e-mail

When an invite is accepted, a new window will open, and the user will have to enter the password he will use in future logins to Vision. When the desired password is entered, the user will have to confirm it by re-entering it once more (see Figure 4).
Figure 4 – Setting up the password
User Management
To preview all the existing users, go to Control Panel

→ Members.
By clicking on a member, a pop-up window will appear. There you can change the member's status to "Enabled" or "Disabled". Enabled users have permission to use the software instance, while disabled users can no longer access the interface.
By clicking on the "Group" field, a drop-down menu will appear. Assign the new member to the "User", "Admin" or to any other permission group. (see Figure 5)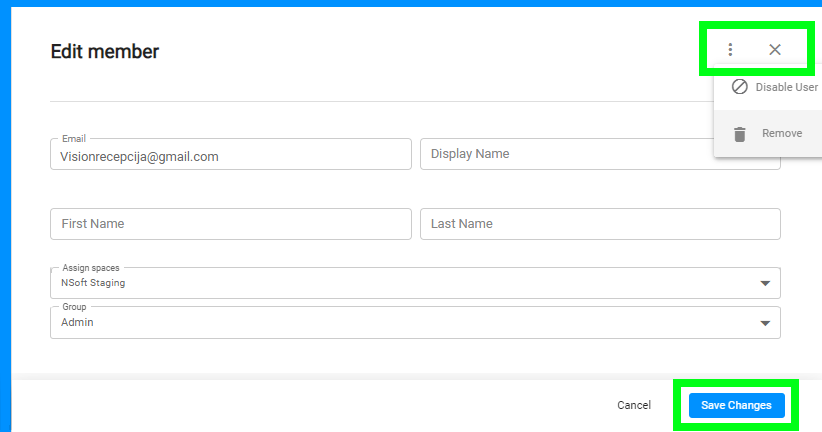 Figure 5 – User management