To add a new location, you have to follow these steps (see Figure 1):
Go to Control Panel, you can find it in the bottom right corner of the starting interface.
When the Control Panel menu opens, go to the Locations tab located in the navigation bar.
When the Locations tab opens, click the "+" sign located in the bottom right corner.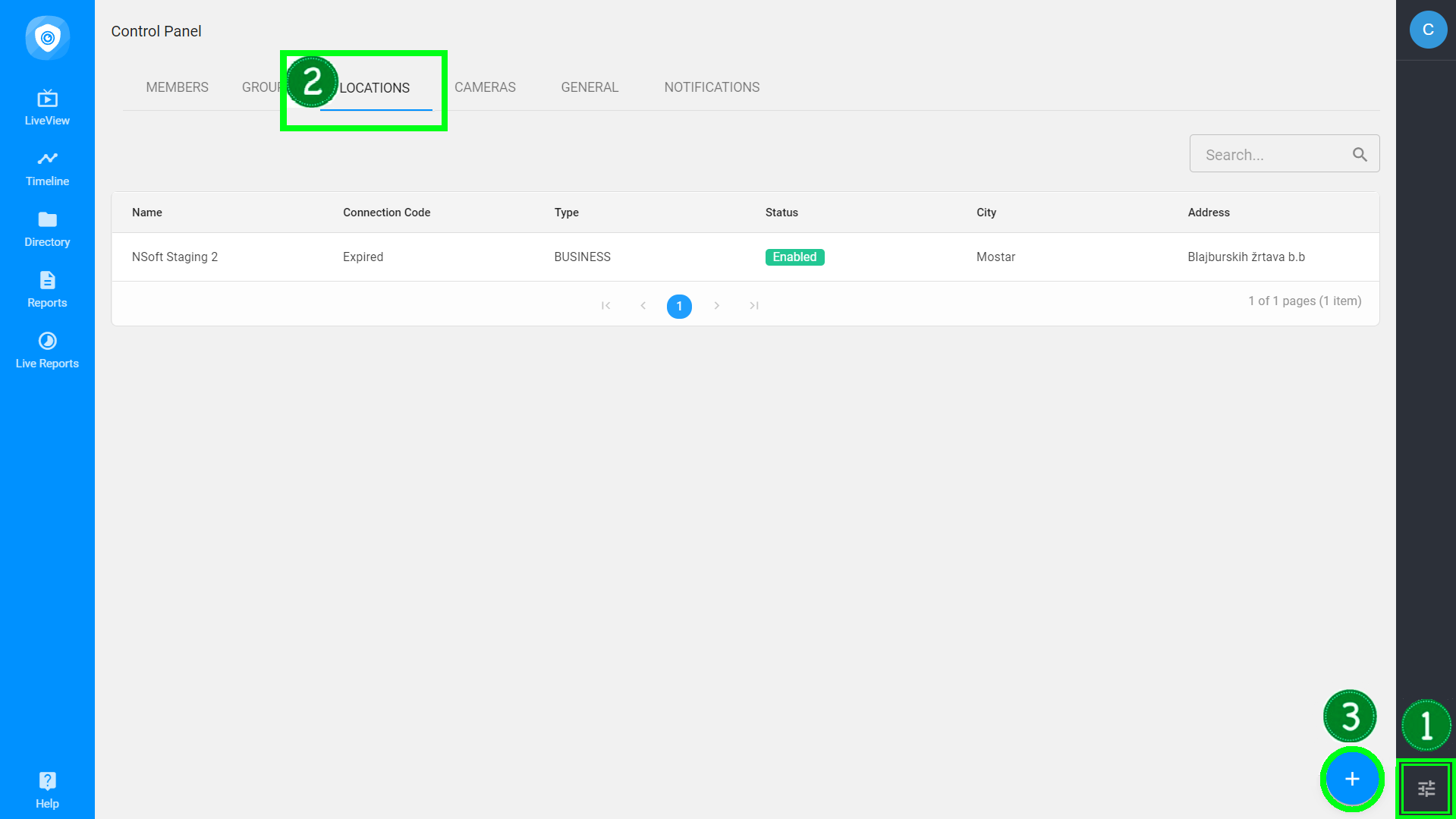 Figure 1 – Adding a location
The add Location window will open, enter the required information and click Save. When a location is added, a location ID is assigned automatically, and it is unique to every location (see Figure 2).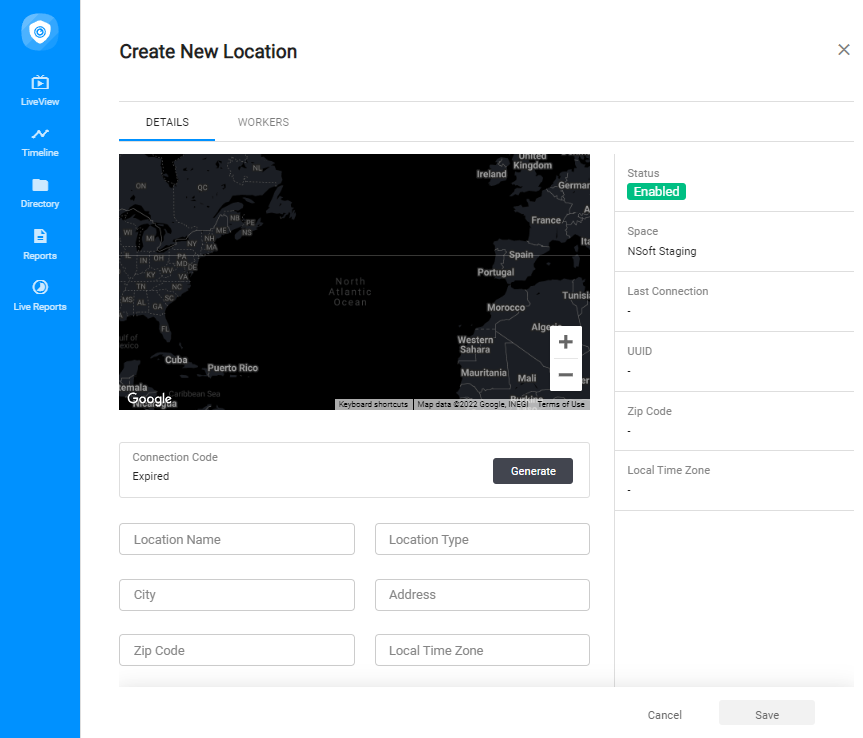 Figure 2 – Enter Location information

Connection Code
After you have created a new location in Control Panel

, search for a created location in the Locations tab (Control Panel→ Locations).
There you should be able to find the "Connection Code". Insert it at the end of the installation process.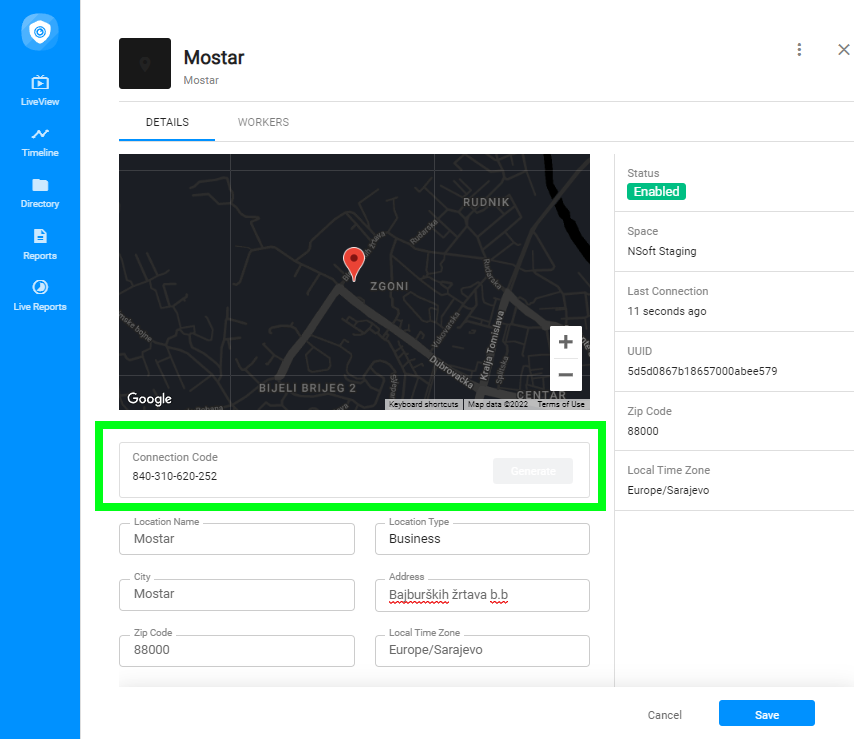 Figure 3 – Connection code
IMPORTANT: Connection code expires after two hours due to safety measures. If that's the case, go back to the location you previously created and generate a new code.


Worker service
If you want to check the status of your workers open the Vision graphic user interface and go to the Control Panel

menu. Inside the Control Panel go to the Locations tab, and double-click newly created location→ Workers.
Worker is a service that finds and processes camera streams. In order to proceed accordingly with installation and adding cameras, you should see worker service marked with a green dot next to it.

A number of preview workers correspond with your server specification. The more workers you have, the more cameras you will be able to process per location (see Figure 4).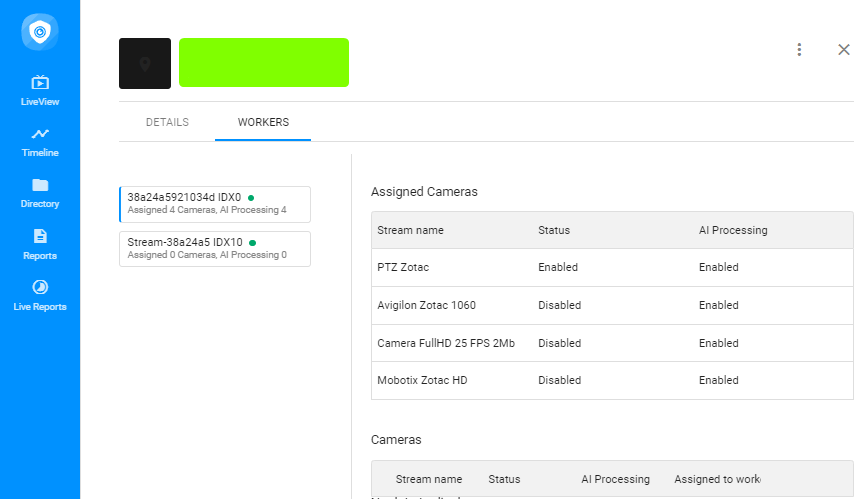 Figure 4 – Worker service