To add a new control display, you have to follow these steps (see Figure 1):
Go to Control Panel, you can find it in the bottom left corner of the starting interface.
When the Control Panel menu opens, go to the Control Display tab located in the navigation bar.

Click the "+" sign located in the bottom right corner.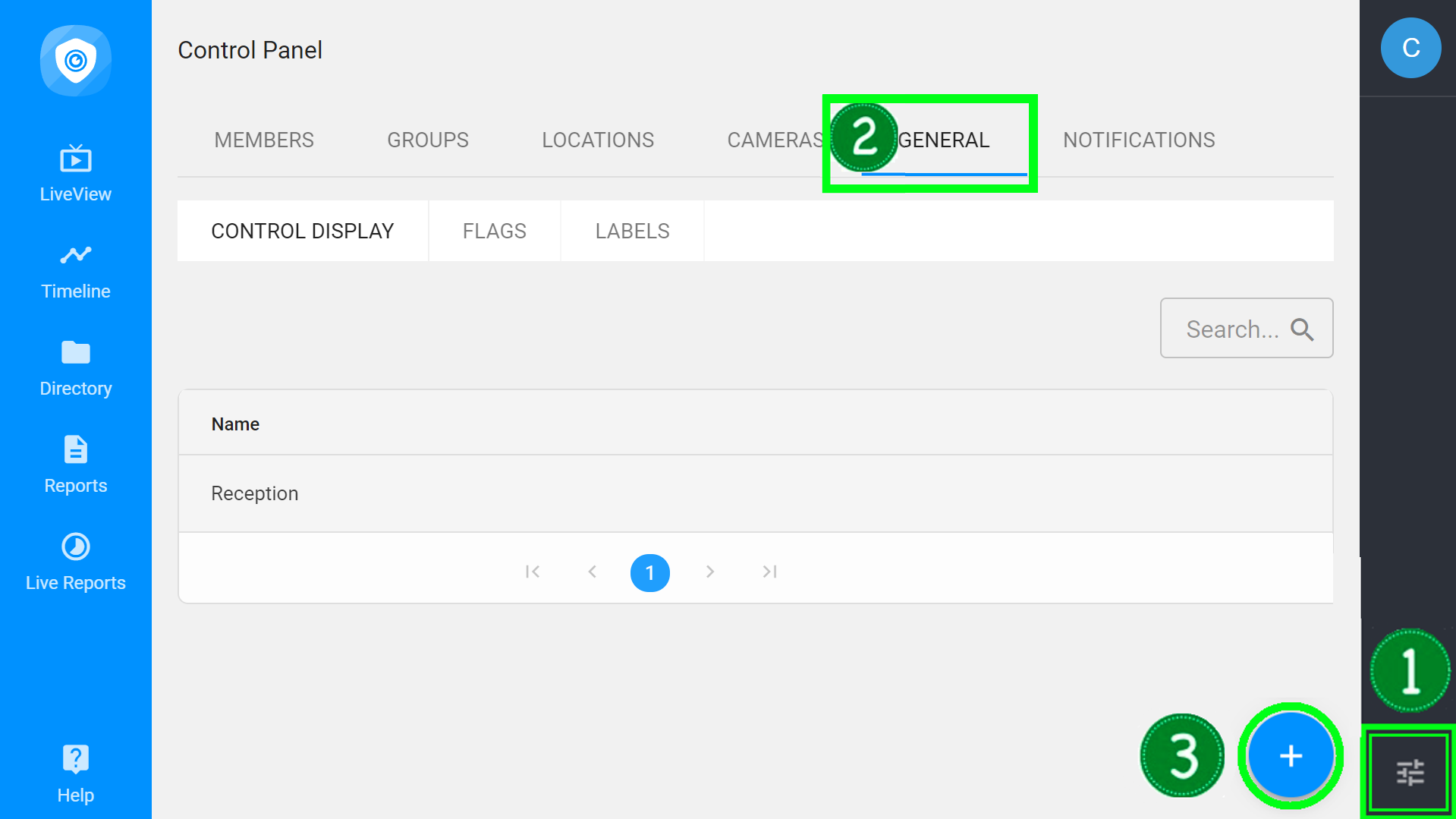 Figure 1 – Add control display
Enter the name of your control display, select the camera you want to preview, and specify the working hours. Click the Save button to create a new control display (see Figure 2).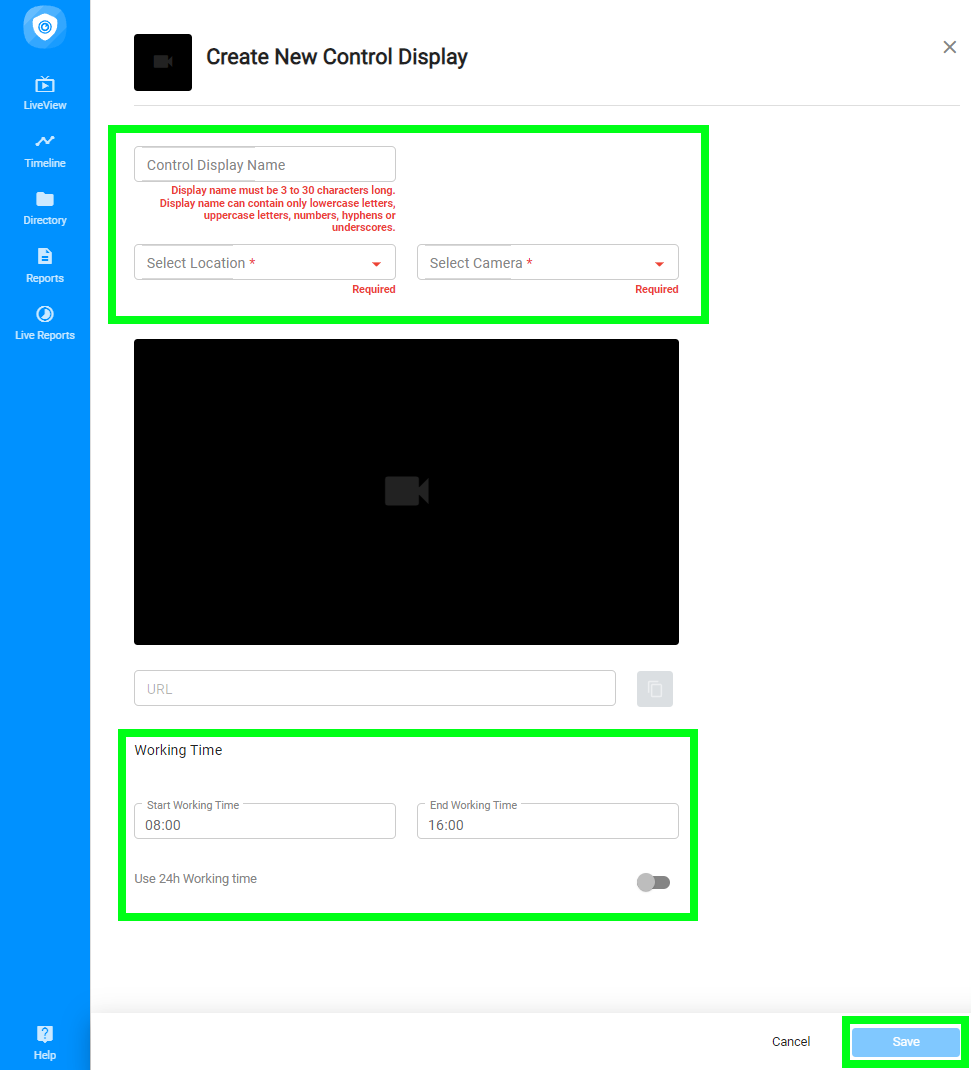 Figure 2 – Control display details
To access the new Control Display, you will need its URL address. Double-click the created control display to open a popup window with details. Inside, you should be able to find the URL address. Click Copy

to copy to clipboard. (see Figure3).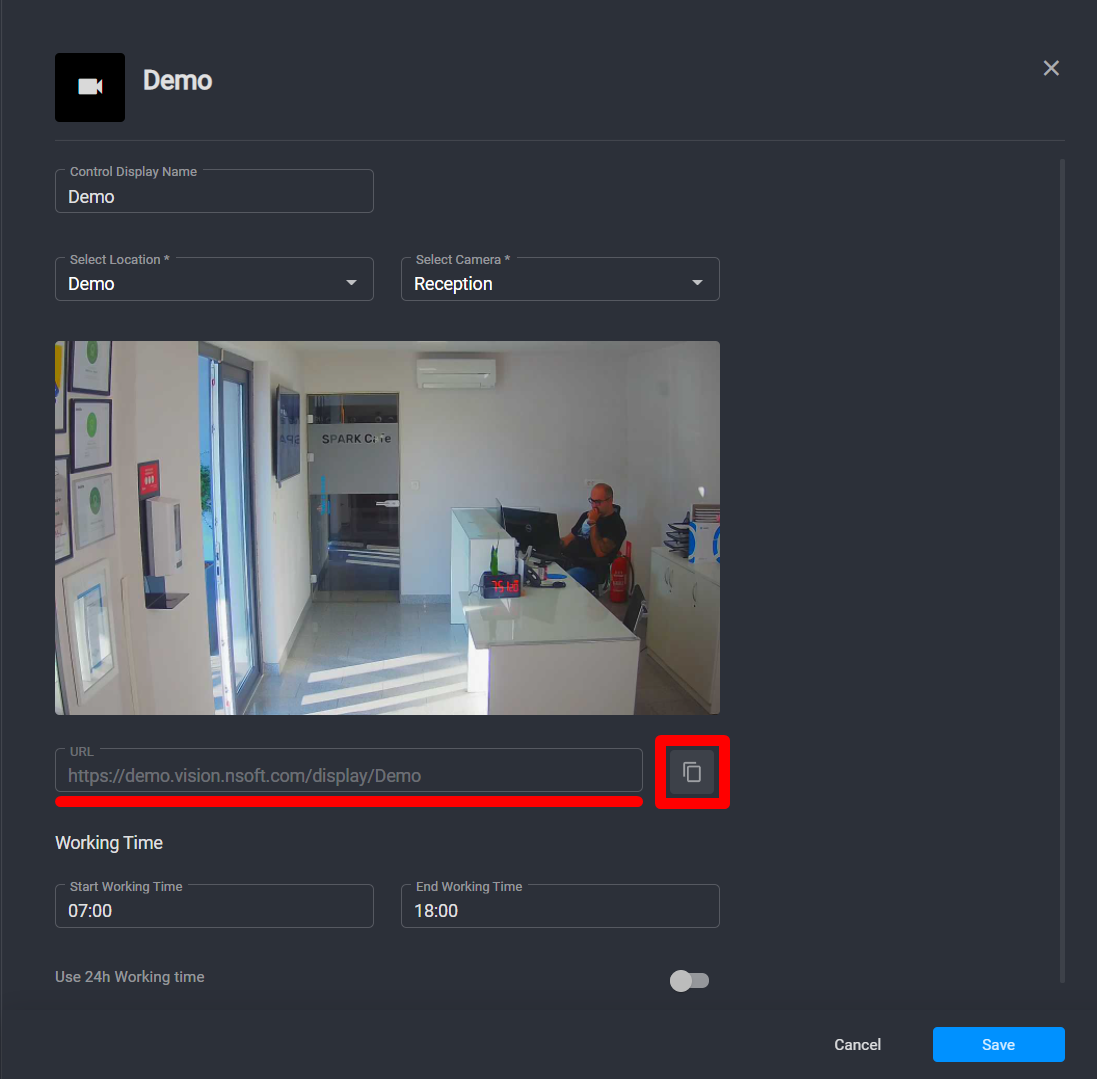 Figure 3 – Control display URL
Paste the URL address into a browser tab to preview your newly created control display. (See Figure 4)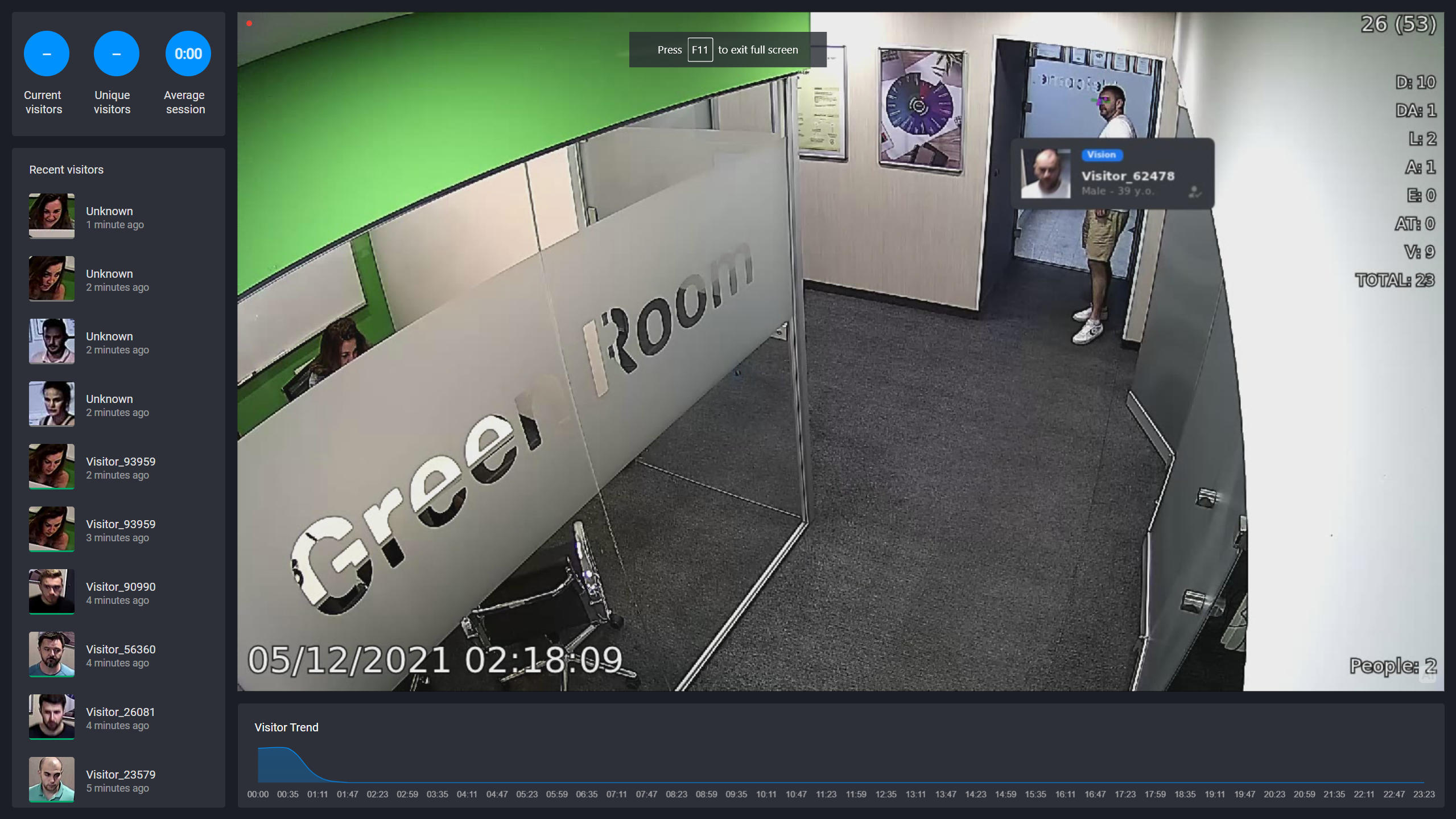 Figure 4 – Control Display preview