Live Reports provides real-time analytical insight, allowing you to accurately monitor the number of people at your locations or in front of a specific camera, at any given time.
What are Live Reports?
Live Reports in NSoft Vision offer real-time data visualization on an interactive map, providing a geographical overview of your locations and valuable insights into the number of people at your locations or in front of a specific camera. With Live Reports, you can access up-to-date information without the need for manual camera checks, enabling you to make informed decisions based on accurate data presented in an intuitive map interface.
Live filtering for tailored insights
Live Reports offer advanced filtering options, allowing you to narrow down the view to a specific location or camera. This is useful for close monitoring of specific areas for a particular location or camera.
NSoft Vision also offers the ability to create personal saved views, enabling you to save your filter selection for future use. To create a Saved View, click on the [+] plus sign next to the saved views filter field, enter a name for your view, and click on create.
Visualizing Real-Time data
In addition to the interactive map, Live Reports also includes a location leaderboard and a top 10 locations list. These features provide a quick snapshot of your most active locations, helping you identify areas with high traffic and activity.
Navigate to Live Reports
Utilizing Filters
Live People Count
Total number of Selected Locations
Total number of Selected Cameras
Top 10 Locations List
Location Ranking (Leaderboard)
Representation of data on an interactive map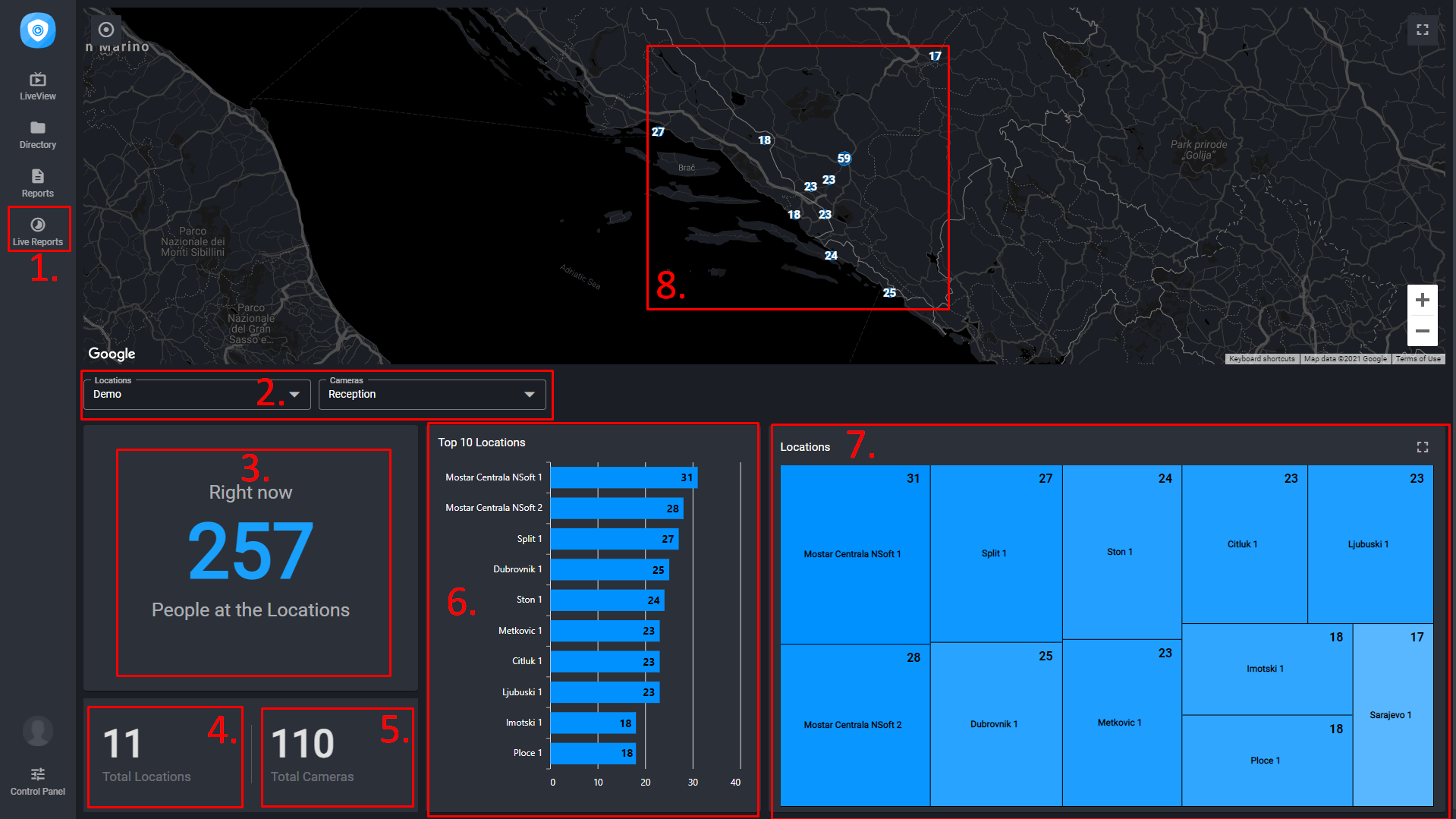 Figure 1 – Live Reports