To add a new flag, you have to follow these steps (see Figure 1):
Go to Control Panel, you can find it in the bottom left corner of the starting interface.
When the Control Panel menu opens, go to the Flags tab located in the navigation bar.
Click the "+" sign located in the bottom right corner.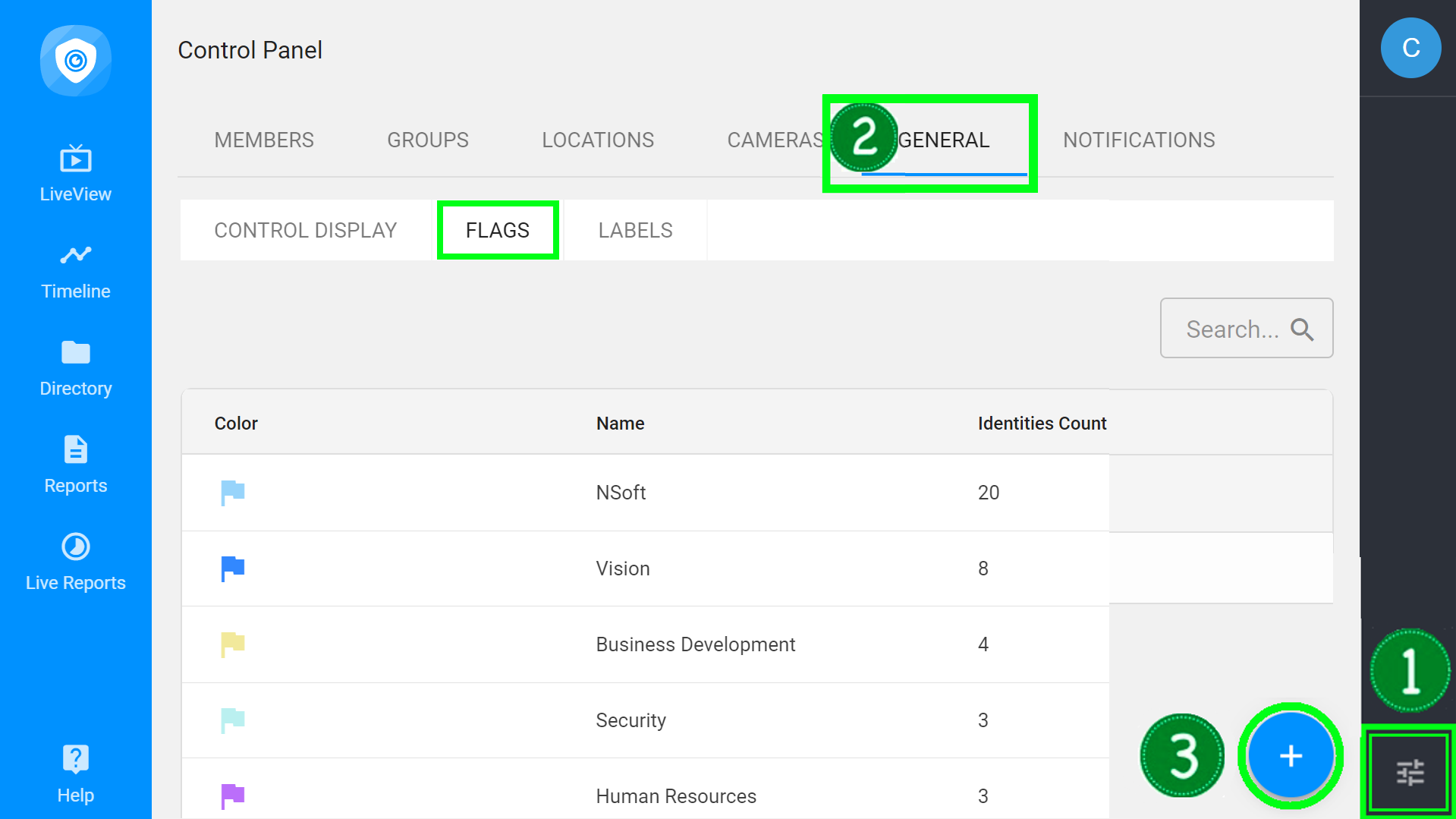 Figure 1 – Create a new flag
Enter the name, choose a color for your flag and click the Create button (see Figure 2).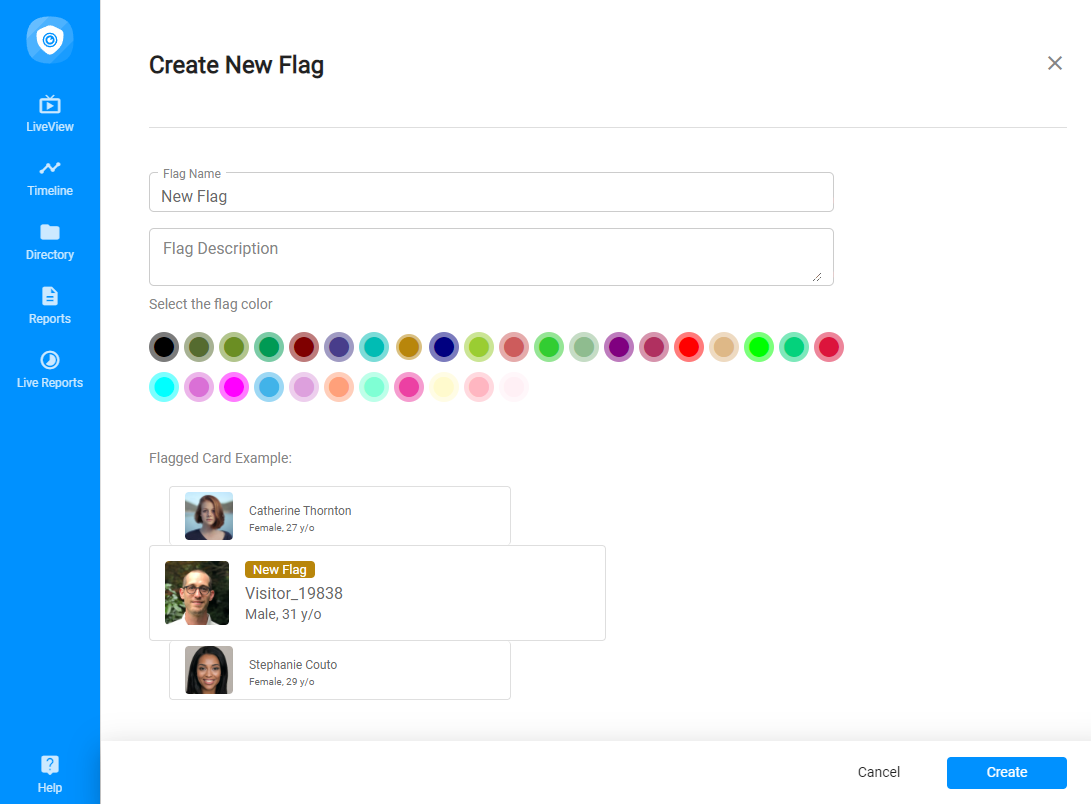 Figure 2 – Flag customization
Now, you are able to associate this newly created flag with the identities on the Directory Page

.